6 Ways to Improve Indoor Air Quality in Your Pet-Friendly Home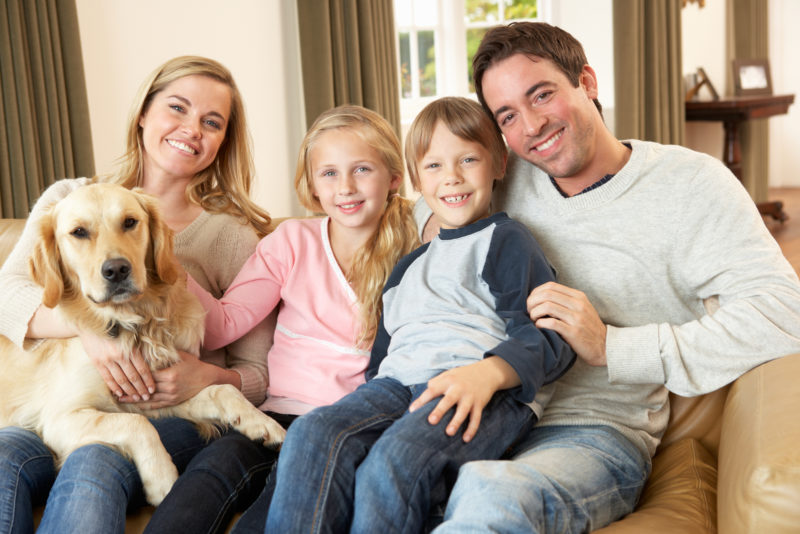 Your pets are part of your family, and you want them to feel comfortable in your home. Unfortunately, allowing your pets to have free range in your home increases hair and pet dander. That can cause problems with the air quality in your Longview, Texas, home. The good news is there are ways you can reduce the amount of pet dander circulating through the air as well as improve your indoor air quality.
Maintain a Regular Grooming Schedule
Maintaining a regular grooming schedule for your pets helps reduce dander in your home. It also helps your pet feel better.
Bath your pets every week or two, and brush them at least once every other day. You can also use special cat dander wipes to remove dander from your cat. When you groom your pet, you'll remove much of the dander from its coat as well as loose hair that can circulate through your home and worsen your air quality.
Clean Your Home Frequently
When you have pets, routine deep cleaning becomes a necessity. When accidents happen, you'll want to clean them right away.
Vacuum your home regularly, especially areas where your pet likes to frequent, to remove excess hair and dander that has come off of its coat. You'll also want to dust and wipe surfaces frequently. Dander can find its way around your house and settle in places with little traffic.
Clean Kennels and Litter Boxes Frequently
If your pet regularly spends time in a kennel or uses a litter box, clean the enclosure once a day if possible. For litter boxes used by multiple cats, it's best to clean them twice a day. These areas will have high amounts of dander due to the fact that your pet uses them frequently.
Regularly Change Your Air Filters
Your HVAC filters are responsible for trapping dust, dirt and dander before they get into your HVAC system. If you don't inspect and replace yours on a regular basis, it can become clogged and cause debris to start circulating through your home.
A clogged filter can also reduce the amount of airflow coming out of your vents. Changing your filter once a month will help you keep the trapped dander out of your ducts and allow the air to flow freely throughout your home.
Keep Your Pet's Bedding Clean
It's vital to clean your pet's bedding on a regular basis. The bedding is where your pet is most likely to leave large amounts of hair and dander.
If left unwashed, this hair and dander will continue to get tracked throughout the home. Make sure everything is thoroughly washed at least once a week. If your pet has turned a piece of furniture into its bed, make sure to vacuum it and use upholstery cleaner.
Consider Regular Duct Cleaning
Over time, the dirt and dander that comes from your pets can become trapped in your air ducts. When this occurs, the dander will continue to cycle through the system, worsening your air quality and wreaking havoc on those who suffer from allergies. If you notice dirt around your vents or your allergies start acting up, contact an HVAC specialist to inspect your ductwork and clean it if needed.
Don't let dander from your beloved pets cause you and your family to suffer from poor air quality in your home. If you'd like more information on ways to improve your air quality while keeping your pets at home, contact the HVAC specialists at JD's AC at (903) 759-7483 today. We can perform a duct cleaning or provide another service that will improve indoor air quality. We're here to ensure you lead a healthier life.
Image provided by Bigstock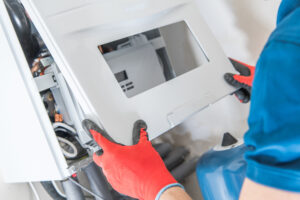 5 Furnace Troubleshooting Tips to Get Your Heating System Back Up and Running February 01 2022 When your furnace isn't working properly, it can be
Read More »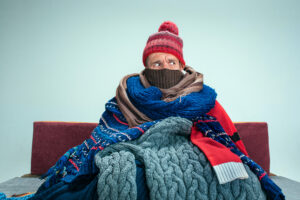 Heating system failure blog for JD's AC January 23 2022 What to Do When Your Home Heating System Fails It's that time of the year
Read More »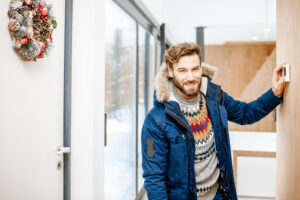 7 More Ways to Save Money on Your Electric bill this holiday season December 18, 2021 1. Get a programmable thermostat Programmable thermostats have been
Read More »