Your Local Longview Air Conditioning Company
If you are searching for an air conditioning company in Longview and surrounding areas in Texas, consider JD's Air Now for all your HVAC service needs. Located in Longview, TX, JD's has been providing residential and commercial customers with reliable service for over 30 years. The company is state licensed and both insured and bonded for their customer's protection.
With living in a warmer climate, you can appreciate the importance of having an air conditioning company you can rely on and trust to keep your system running in top condition. JD's understands this need and provides emergency service for repairs 24 hours a day, seven days a week to ensure your comfort.
As a factory authorized Carrier dealer for Eastern Texas, you can trust that JD's is capable of handling all your HVAC needs. From repairs and new installations or preventive maintenance, our factory -trained and certified technicians are available to service any type of HVAC equipment at your home or place of business. The North American Technical Excellence (NATE) program certifies our technicians, which is the leading industry certification for the HVAC industry.
One thing that is important to keep your air conditioning system running efficiently is preventive maintenance, which is one of the many services this air conditioning company offers. This helps prevent expensive emergency repair bills and breakdowns when you least expect them during the hottest times of the year.
To ensure your family's comfort throughout the year, JD's offers a comprehensive service agreement that includes preventive maintenance. This service will help identify any potential problems before they get out of hand and help to prolong the life of your system. An efficiently running system will also help keep your cooling costs low as less energy is required to run it.
In the event you ever need to replace your system or choose to replace your current system with a new energy efficient system you need go no further than JD's for your air conditioning company. Their trained technicians will assist you in determining the best system for your home or business. They also understand that you have a busy schedule so evening and weekend appointments are available to evaluate your air conditioning requirements.
Not only is JD's an air conditioning company, but they also service and install heating systems. You may not use your heating system as much as your air conditioning, but that is no excuse to neglect it. They offer the same reliable and expert service for all your heating needs, whether a new installation, preventive maintenance, or emergency repair. They also offer a variety of thermostats and air purifiers to help control the level of comfort in your home or business.
JD's Air Now is the company to choose when you need an air conditioning company in Longview or surrounding areas. With their experience and professional service, this is one company that you can rely on.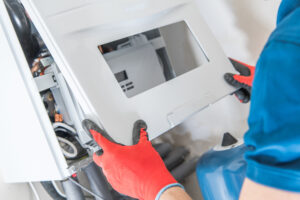 5 Furnace Troubleshooting Tips to Get Your Heating System Back Up and Running February 01 2022 When your furnace isn't working properly, it can be
Read More »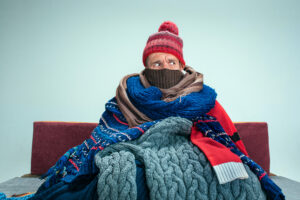 Heating system failure blog for JD's AC January 23 2022 What to Do When Your Home Heating System Fails It's that time of the year
Read More »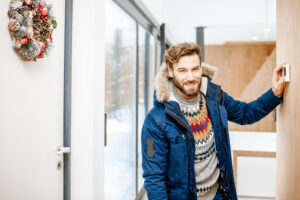 7 More Ways to Save Money on Your Electric bill this holiday season December 18, 2021 1. Get a programmable thermostat Programmable thermostats have been
Read More »