Sealing and Insulating the Home Envelope Is the Key to Year-Round Comfort and Savings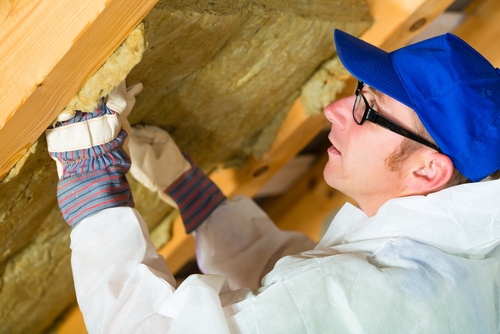 One of the best things about making the decision to seal and insulate the home envelope is that you can do it right now. Bigger, bolder strokes to achieve energy conservation and lower operating costs such as upgrading to high-efficiency cooling and heating systems or incorporating solar panels or a geothermal installation are big-ticket items that usually require substantial time to slot into your budget, not to mention getting the actual work done. The waiting period to get your money back on these improvements is also significant. But you can start to seal and insulate the home envelope today.
The initial outlay is very little – just the expense of caulking, weatherstripping and attic insulation – and the payback from energy savings begins from day one. Stopping air leaks and reducing heat gain and loss can immediately cut cooling and heating expenses by up to 20 percent. No other simple energy-saving measure promises a similar bang for its buck.
Here's an overview of what's involved to seal and insulate the home envelope:
Finding and Fixing Leaks
An HVAC contractor can perform an energy evaluation that includes a blower door test to quantify the amount of leakage, plus use thermographic imagery and other techniques to pinpoint the actual location of leaks for you. However, DIY methods can be effective as well, and require only a few spare hours. The most basic technique is simply to feel for drafts in the home and/or ask other occupants about any air leaks they've noticed. At the next level, smoke from a stick of burning incense can be utilized to detect the subtle air currents that indicate leakage around doors and windows. Another idea: Turn lights on inside the house, then go outdoors at night and look for points where light leaks out.
Some of the places you'll likely detect air leaking include:
Through worn weatherstripping around exterior doors and windows.
Along the long junctures between adjoining walls or the joint between the walls and floor.
Outdoors, where the exterior wall meets the foundation of the house.
Anywhere plumbing pipes or electrical conduits penetrate the envelope of the home or where vent pipes or recessed lights pass through the ceiling.
Leaky seals around an attic access hatch or fold-down ladder.
You can spend more money on caulking and you can spend less. However, the best buy is generally all-purpose household silicone caulk in 10-ounce tubes. You'll need a simple manual caulking gun to apply the caulk. Caulking is appropriate to fill cracks and gaps no wider than 1/4-inch. Where you find larger openings – such as large irregular spaces around pipe entry points, for example – use expandable polyurethane spray foam available in 16-ounce cans.
Around moveable surfaces of doors and windows, replace worn-out weatherstripping with adhesive foam weatherstripping tape for the quick, easy alternative. If you have more money plus the time to spend installing it, rubber or vinyl bulb-style weatherstripping is the higher standard. Aluminum or rubber door sweeps will close that yawning gap between the bottom of the door and the threshold.
Holding Back Heat
Many homeowners are still living with (and paying for) the consequences of as little as three inches of original insulation in the attic, the most critical zone to prevent intrusion of heat energy in summer and the loss of warmth during winter. Insulation is rated by R-value, a numeral that represents the material's resistance to heat. The higher the R-value, the better. Fiberglass batts and cellulose loose-fill, the two most common attic insulating materials, provide R-values of 3.1 and 3.8 per inch, respectively. A general rule of thumb for the minimum requirement in our East Texas climate is at least 12 inches of fiberglass or 8 inches of cellulose. Anything more than 20 inches and 15 inches, respectively, is probably overkill.
Fiberglass batts available at your local home center are pre-cut to fit neatly between ceiling joists. They can be installed right on top of pre-existing insulation in an easy DIY procedure if you don't mind spending time in your attic. Cellulose loose-fill, a product composed of pulverized bits of paper and cloth, is blown into the attic under air pressure through large hoses. Your local HVAC contractor can give you more info about the process. Though insulation has no effect on air leakage, it can conceal existing leaks, making them hard to seal. Remember to seal ceiling and attic air leaks first, then upgrade insulation.
For more information on sealing and insulating the home envelope in the Longview area, please contact us at JD's A/C.
Image Provided by Shutterstock.com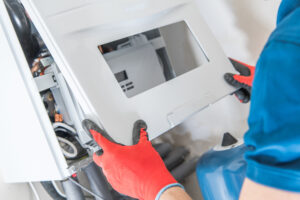 5 Furnace Troubleshooting Tips to Get Your Heating System Back Up and Running February 01 2022 When your furnace isn't working properly, it can be
Read More »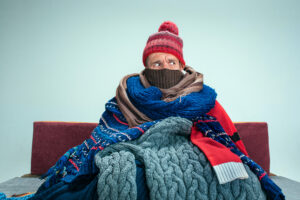 Heating system failure blog for JD's AC January 23 2022 What to Do When Your Home Heating System Fails It's that time of the year
Read More »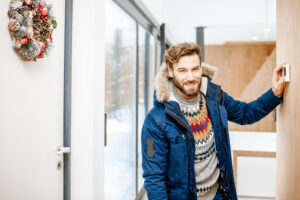 7 More Ways to Save Money on Your Electric bill this holiday season December 18, 2021 1. Get a programmable thermostat Programmable thermostats have been
Read More »