Ways to Stay Cool and Save Money in Longview This Summer
As a homeowner in Longview, you may be wondering if it is even possible to stay cool and save money during the summer months. Fortunately, our air conditioner maintenance technicians have the advice, products and services to lower your utility bills and improve your indoor comfort. Consider these tips on ways you can stay cool while keeping your wallet comfortable this summer season.
Air Conditioner Maintenance
When it comes to saving money and keeping yourself and your family comfortable this summer, air conditioner maintenance is one of the most cost effective things that you can do. Maintaining your air conditioning system allows it to work at its peak level of performance so it can cool your home while using less energy. Our air conditioner maintenance technicians recommend a system tune-up each spring or summer. From verifying that the refrigerant level is correct to checking all electrical connections, cleaning and lubricating all moving parts, bleaching the condensate drain and replacing the system's air filter, we will get your system working as good as it was on the first day you had it installed. To enjoy continued good performance, change the air filter at least every three months and keep shrubs, leaves and other debris away from the outdoor condenser unit.
Air Conditioner Repair
Even with careful maintenance of your central air conditioning system, you will eventually need an air conditioner repair visit. Common reasons for air conditioner repairs include a clog in the condensate line, cracked drain pan, low refrigerant level, dirty coils or filter or a broken mechanical component. Our air conditioner repair team arrives in fully stocked vans with the equipment and supplies necessary to complete most repairs. To ensure your comfort, we offer 24/7/365 repairs throughout the metropolitan area.
Air Conditioner Installation
Once your air conditioner reaches its expected lifespan, making continued repairs is not always the cost effective way to stay cool. A new air conditioner installation will provide better indoor comfort and could save as much as 30 percent on your monthly cooling costs.
Around Your Home
Making a few changes in your home and daily routines could save a significant amount of money on your energy costs this summer. Keep your curtains and blinds drawn during the day to prevent the sun from heating your home. Try to avoid the use of heat generating appliances such as ovens and dishwashers during the daytime hours; run them at night instead.
At JD's Air Now, we offer affordable and reliable ways for you to stay cool and save money in Longview, TX this summer. From air conditioner maintenance and air conditioner repair to installations and helpful advice, our service professionals do it all. We have built a strong reputation throughout the Longview, TX community for excellence in all that we do. Whether you need an air conditioner maintenance visit or the installation of a brand new high efficiency air conditioning system for your home, our team at JD's Air Now is ready to assist you.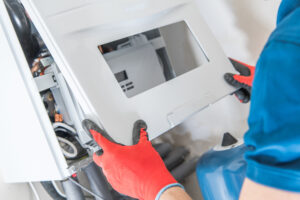 5 Furnace Troubleshooting Tips to Get Your Heating System Back Up and Running February 01 2022 When your furnace isn't working properly, it can be
Read More »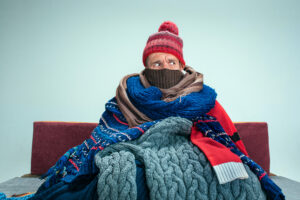 Heating system failure blog for JD's AC January 23 2022 What to Do When Your Home Heating System Fails It's that time of the year
Read More »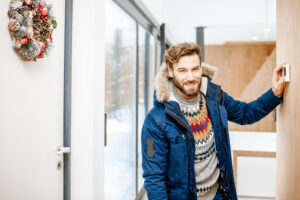 7 More Ways to Save Money on Your Electric bill this holiday season December 18, 2021 1. Get a programmable thermostat Programmable thermostats have been
Read More »