Three Tips to Consider in Order to Reduce Air Conditioning and Water Heating Costs in Longview
Air conditioning and water heating costs are rising every year. JD's Air Now in Longview, TX, would like to offer three tips to help lower utility bills while staying comfortable. All of the tips can be implemented with little to no cost. These will help the homeowner realize immediate savings.
The first is to reduce water heating costs. There are a number of things homeowners can do with existing units. These include:
• Set the thermostat to 120°.
• For units three years old and older, replace the anode rod.
• Wrap the pipes to prevent freezing in the winter and condensation in the summer.
• Reduce shower time to 10 to 15 minutes.
New Energy Star water heating units are available on the market today. These save the most money while qualifying for tax rebates and incentives.
The second tip is to reduce air conditioning costs. Clean or change the filter every month. Pour a cup of bleach into the drain line so it will not clog with algae. Keep the outside condensing unit clear of obstructions or debris. Turn the thermostat as high as comfortable and use ceiling fans. Keep room vents open and free of furniture or other items.
The third tip is to have the air conditioning and water heating routinely inspected and maintained. Service contracts are available to have the units tuned in the spring and fall. Include the air duct system on an annual basis for cleaning and repair. This is often overlooked, but it is a crucial part of the system.
These tips will help reduce air conditioning and water heating costs all year long. For HVAC systems older than ten years, consider a high efficiency, Energy Star certified model. JD's Air Now in Longview, TX, can help any homeowner identify and choose the best unit for their home and budget. They can install and maintain it; the homeowner receives the highest comfort and lowest utility bills.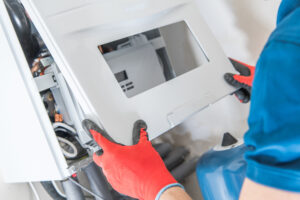 5 Furnace Troubleshooting Tips to Get Your Heating System Back Up and Running February 01 2022 When your furnace isn't working properly, it can be
Read More »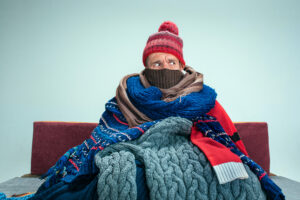 Heating system failure blog for JD's AC January 23 2022 What to Do When Your Home Heating System Fails It's that time of the year
Read More »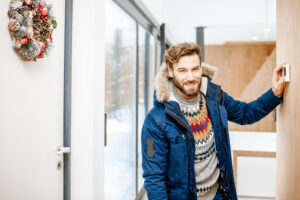 7 More Ways to Save Money on Your Electric bill this holiday season December 18, 2021 1. Get a programmable thermostat Programmable thermostats have been
Read More »