Energy Bills: Holding the Line as Temperatures Climb
Rising temperatures mean rising energy costs as you work to keep your home cool and comfortable throughout the summer. In 2012, many states, including Texas, experienced record-breaking heat, causing energy costs to skyrocket. Instead of steeling yourself for burdensome energy bills, why not take advantage of the following tips to beat the heat and cut your bills in half this summer?
Beat the heat in your attic. On a hot day, attic air temperatures can soar to 150 degrees, leaving your HVAC system to struggle with keeping your home cool. Along with proper ventilation, adding a minimum of R-22 insulation to your attic area will help reduce temperatures. Using lighter-colored shingles will also reflect heat instead of letting it travel to your attic.
Seal those leaks in your home. Sealing cracks and gaps in your ductwork, electrical conduits and plumbing as well as windows and doors will prevent hot air from seeping in.
Replace incandescent bulbs with cooler compact fluorescents. Fluorescent lighting not only emits 90-percent less heat than traditional incandescent bulbs, but it also uses 75-percent less energy. This alone will shave up to 5 percent off your energy bills.
Cook during cooler hours or cook outdoors. Your oven can easily add an additional 10 degrees to a room's warmth. Cooking when it's cooler outside means your HVAC system won't have to fight against a heat-generating appliance to keep your home cool.
Install a programmable thermostat. With this, you can select temperatures for different periods throughout the day, saving you up to 20 percent in energy costs.
Use sun blockers to cut solar gain. You'd be surprised how much heat comes into your home through windows. Blinds and curtains effectively block heat when fully drawn, plus they add an extra measure of privacy to your home.
For more great tips on how to save on energy bills while staying cool this summer, contact JD's A/C. Residents of Longview and the surrounding communities turn to us for their heating and cooling needs.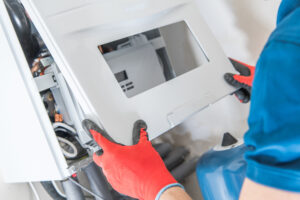 5 Furnace Troubleshooting Tips to Get Your Heating System Back Up and Running February 01 2022 When your furnace isn't working properly, it can be
Read More »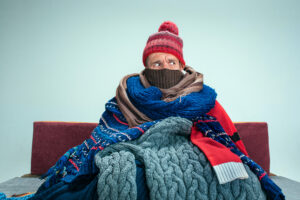 Heating system failure blog for JD's AC January 23 2022 What to Do When Your Home Heating System Fails It's that time of the year
Read More »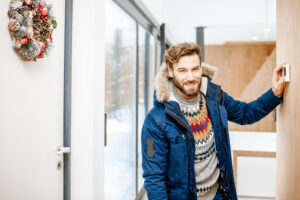 7 More Ways to Save Money on Your Electric bill this holiday season December 18, 2021 1. Get a programmable thermostat Programmable thermostats have been
Read More »